LIFESAFER OF NORTHERN CALIFORNIA
Lifesafer of Northern California was formed in July 1993 in California with Ignition Interlock programs stemming back to the first state-initiated pilot program by the State of California in 1989.
Lifesafer of Northern California has over 20 years of experience with Ignition Interlock devices and technology, but most importantly, we incorporate this experience to ensure that our clients will have the most cost-effective and easy return to driving legally. Lifesafer of Northern California has built its reputation on customer services.
Not all ignition interlock providers are equal — and Lifesafer of Northern California prides itself on delivering the best service, value, and technology
We have been in the IID business since 1993 under the same management with an exceptional track record of service satisfaction
We are the only dedicated Alcohol Specific IID center in California. All of our competitors are headquartered out of state.
Our knowledgeable staff will assist clients through the challenging DMV process. We have a direct line to MAU (Mandatory Action Unit, Division of DMV) and can provide answers in minutes – rather than days.
Our shops are focused in the IID. We do not subcontract to a car stereo, window tinting or muffler repair shop.
Exceptional Customer Service
Our licensed technicians are expertly trained in the installation and continued maintenance and service of the LifeSafer Interlock systems. We will be there to serve clients from installation through the entire term of their program.
Support
If a problem arises, we have 24/7 live support to assist with questions and provide quick resolution.
Toll Free: (855) 602-1469
Main office: (831) 647-8022
Fax: (831) 647-8023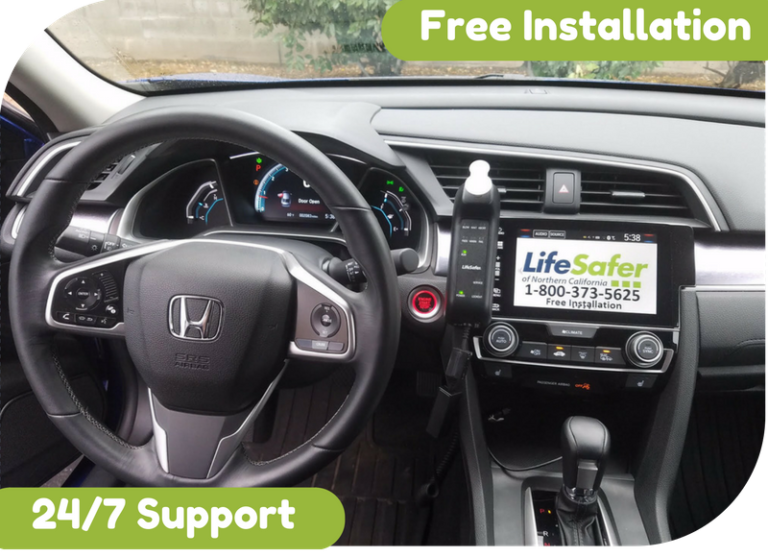 "Awesome. The staff here is great and very helpful with explaining how the lifesafer ignition works. Their call center is also really great. You're never put on hold for long, and they're very accommodating."
"I got my ignition interlock device installed by Kris on March 2017 in the Elk Grove location. I have my device for a few months now and I have no problem. Kris is always professional and friendly."
"Guys at this location were very helpful and accommodating. Nice clean place .. No rudeness .. Very understanding ... Installation and calibration appointments were timely and completed within the timeframes they had mentioned when setting the appointments .. Also for the install was able to switch cars on the spot."